Could This Be the Next Antichrist?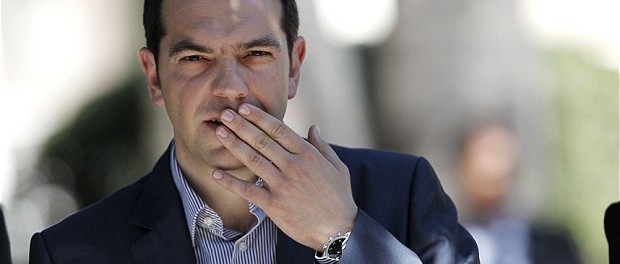 A large portion of the Christian world is obsessed with knowing who will be the future world leader, known as the Antichrist.
Many accusations have been made but found faulty. Could the man who will be the Antichrist recently have stepped on the scene? Could Alexis Tsipras be the soon to come Antichrist?(See Video Below)
The Antichrist is primarily a Christian concept based on interpretation of passages in the New Testament, in which the term "antichrist" occurs five times in 1 John and 2 John, once in plural form and four times in the singular.
In some Christian belief systems, Jesus the Messiah will appear in his Second Coming to Earth to face the emergence of the Antichrist figure, who will be the greatest false messiah in Christianity. Just as Christ is the savior and the ideal model for humanity, his opponent in the end time will be a single figure of concentrated evil, according to Bernard McGinn.
In Islam, Masih ad-Dajjal (the False messiah in Islam) is an anti-Messiah figure (similar to the Christian concept of Antichrist), who will appear to deceive humanity before the second coming of Jesus, who is called "Isa" by Arabic-speaking Muslims.
In Jewish eschatology, a similar anti-Messiah figure is called Armilus.
A discussion on the Politics and Religion podcast tackles this question in depth, they expose who quite possibly be the next Antichrist.
Total Views: 2466 ,