Strange Flashing Lights Seen From Space by NASA VIDEO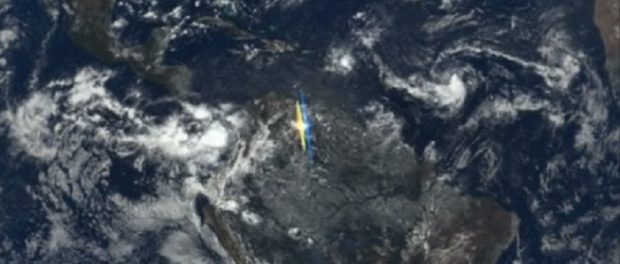 NASA's cameras in space has captured strange flashing lights emanating from the Earth's surface from all around the world, baffling some experts.
The homeward-facing instrument on NOAA's Deep Space Climate Observatory, or DSCOVR, launched in 2015, caught hundreds of these flashes over the span of a year. As keen observers from outside NASA wrote in, questioning the source of these lights, scientists deciphered the tiny cause to the big reflections: high-altitude, horizontally oriented ice crystals.
NASA's Earth Polychromatic Imaging Camera (EPIC) instrument aboard DSCOVR is taking almost-hourly images of the sunlit planet from its spot between Earth and the sun. Alexander Marshak, DSCOVR deputy project scientist at NASA's Goddard Space Flight Center in Greenbelt, Maryland, first noticed light flashes occasionally appearing over oceans as he looked through that day's EPIC images.
Investigating the flashes, Marshak and his colleagues found that similar reflections from our pale blue dot caught the attention of astronomer Carl Sagan in 1993. Sagan was looking at images taken by the Galileo spacecraft, which launched in 1989 to study Jupiter and its moons. During one if its gravitational-assist swings around Earth, Galileo turned its instruments on this planet and collected data. Sagan and his colleagues used that to test a key question: Whether spacecraft could detect signatures of life from afar.
Watch the Video for More:
Total Views: 12081 ,