Harrison Ford Plane Crash RAW VIDEO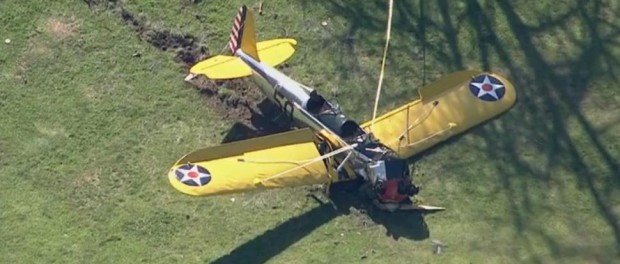 Harrison Ford was injured Thursday afternoon when his vintage single-engine airplane crashed on a golf course shortly after taking off from Santa Monica Airport.
The actor and private pilot reported engine failure and requested an immediate return about 2:25 p.m. PT, according to his conversation with air-traffic controllers. He failed to reach the runway, crash-landing instead on the approach to the 8th tee.
Vague reports of Ford having cuts on his forehead and a possible broken leg.
A YouTube user by the name Dahboo777 uploaded this video. He obtained this footage from Facebook. It shows people running to the plane, trying to help rescue Harrison Ford.
Total Views: 2000 ,