Student Arrested for Acting Out 50 Shades of Grey Scene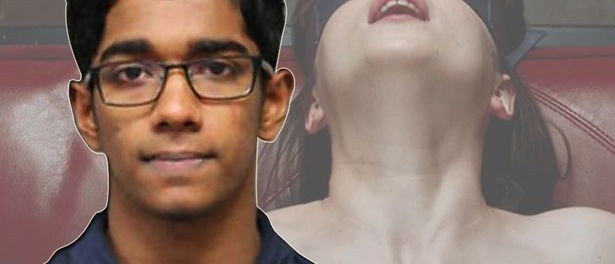 University of Illinois at Chicago student leader has been charged with sexually assaulting a 19-year-old female student in what Cook County prosecutors say was a re-enactment of scenes from the film "Fifty Shades of Grey."
Freshman Mohammad Hossain, 19, appeared shocked after a Cook County judge set his bail at $500,000, walking back to the lockup with his mouth wide open, reports the Chicago Tribune.
The judge was taken aback after Hossain's lawyer, assistant Cook County public defender Sandra Bennewitz, said Hossain had been involved with several UIC leadership programs, was a student ambassador to the alumni association and was on the triathlon team.
"Sandra, how can someone involved in all that let a movie persuade him to do something like this?" asked Judge Adam Bourgeois Jr.
"He would say that it was consensual," she replied.
Prosecutors said Hossain and the woman went to Hossain's dorm room about 5:30 p.m. Saturday. The two had "previously been intimate" but were not dating, said Assistant State's Attorney Sarah Karr.
Once inside his dorm, in the 900 block of West Harrison Street, Hossain allegedly asked the woman to remove her clothing and she did, keeping on her bra and underwear, Karr said. He then bound her hands above her head and to a bed with a belt, used another belt to bind her legs and stuffed a necktie into her mouth, Karr said.
Hossain used a knit cap to cover the woman's eyes, Karr said, and removed the woman's bra and underwear. He then began striking the woman with a belt. After hitting her several times, the woman told Hossain he was hurting her, told him to stop "and began shaking her head and crying," said Karr.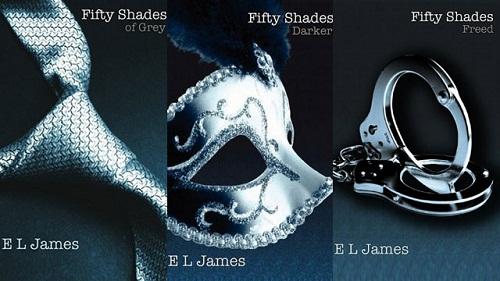 Fifty Shades of Grey is a 2011 erotic romance novel by British author E. L. James. It is the first installment in the Fifty Shades trilogy that traces the deepening relationship between a college graduate, Anastasia Steele, and a young business magnate, Christian Grey. It is notable for its explicitly erotic scenes featuring elements of sexual practices involving bondage/discipline, dominance/submission, and sadism/masochism (BDSM). Originally self-published as an ebook and a print-on-demand, publishing rights were acquired by Vintage Books in March 2012.
The second and third volumes, Fifty Shades Darker and Fifty Shades Freed, were published in 2012. Fifty Shades of Grey has topped best-seller lists around the world, including those of the United Kingdom and the United States. The series has sold over 100 million copies worldwide and been translated into 52 languages, and set a record in the United Kingdom as the fastest-selling paperback of all time. Critical reception of the book, however, has tended toward the negative, with the quality of its prose generally seen as poor. Universal Pictures and Focus Features produced a film adaptation, which was released on 13 February 2015 and also received generally unfavorable reviews.
Total Views: 2374 ,