El Faro Wreckage Found: Raw Underwater Footage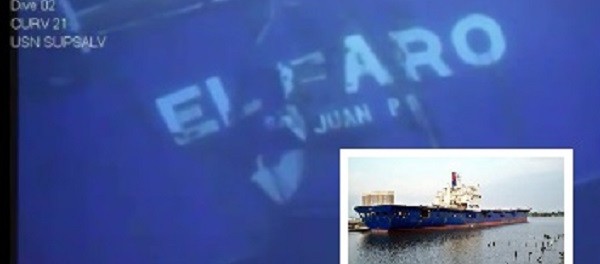 The first underwater footage of the sunken El Faro ship has been released by the NTSB and shows in detail the ship which claimed 33 lives last year.
As part of its continuing investigation into the sinking of the cargo ship El Faro in the Atlantic Ocean in October, the National Transportation Safety Board has opened the accident docket and released underwater images and video of the vessel. (See Video Below)
The US flagged ship, owned by Sea Star Line, LLC.
Sea Star Line is operated by TOTE Services, went missing on Oct. 1 during Hurricane Joaquin and was located on Oct. 31 in about 15,000 feet of water in the vicinity of its last known position near Crooked Island, Bahamas.
Twenty-eight US crewmembers and five Polish workers were on board.
The NTSB has released a docket about the El Faro on January 3, 2016.
Total Views: 14843 ,