New Photos of Pluto: NASA New Horizon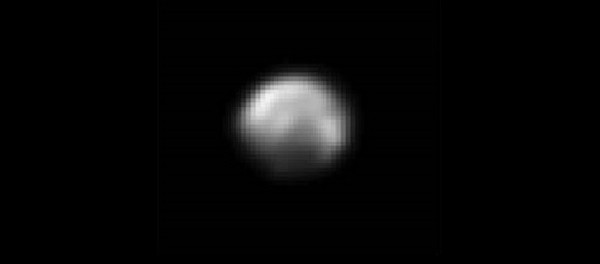 Images of Pluto from NASA's New Horizons spacecraft are growing in scale as the spacecraft approaches its mysterious target.
The new images, taken May 8-12 using a powerful telescopic camera and downlinked last week, reveal more detail about Pluto's complex and high contrast surface.
The images were taken from just under 50 million miles (77 million kilometers) away, using the  Long-Range Reconnaissance Imager (LORRI) on New Horizons.
Because New Horizons was approximately 20 million miles closer to Pluto in mid-May than in mid-April, the new images contain about twice as many pixels on the object as images made in mid-April.
Watch the Video for more:
Total Views: 996 ,