Lost Dark Ages Kingdom of Rheged Found in Scotland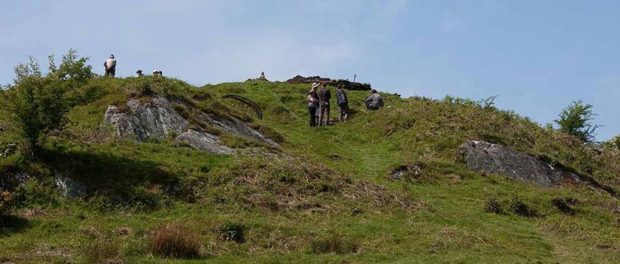 An ancient kingdom has been recovered in Scotland from the period of the dark ages. 
A piece of second century AD Roman ware recovered from Trusty's Hill during the Galloway Pictures Project, a community led research excavation, assisted by GUARD Archaeology Ltd. The excavations revealed that this vitrified fort was once an early medieval royal stronghold.
Rheged was one of the kingdoms of the Hen Ogledd ("Old North"), the Brittonic-speaking region of what is now Northern England and southern Scotland, during the post-Roman era and Early Middle Ages. It is recorded in several poetic and bardic sources, although its borders are not described in any of them. Some modern scholars have suggested that it included what is now Cumbria in North West England and possibly extended into Lancashire and Scotland.
In some sources, Rheged is intimately associated with the king Urien Rheged and his family. Its inhabitants spoke Cumbric, a Brittonic dialect closely related to Old Welsh.
Watch the Video for More: 
Total Views: 1304 ,