Iran Tests Ballistic Missiles Again Violating the UN Nuke Deal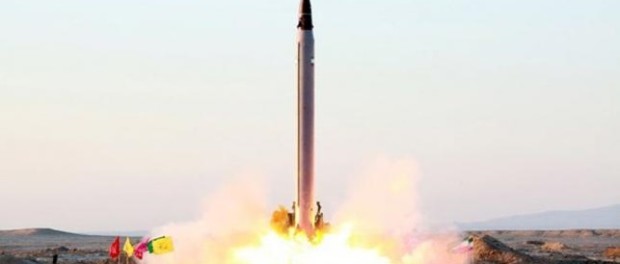 On October 10th earlier this year, Iran violated the new UN nuclear deal by testing medium ranged ballistic missiles.
Now they have once again carried out a missile test last month on November 21st 2015.
The United States has confirmed that Iran tested a medium-range missile capable of delivering a nuclear weapon, in "clear violation" of a United Nations Security Council ban on ballistic missile tests, a senior U.S. official said.
"After reviewing the available information, we can confirm that Iran launched on Oct. 10 a medium-range ballistic missile inherently capable of delivering a nuclear weapon," they said. "This was a clear violation of U.N. Security Council Resolution 1929."
This latest test will be the second time in as little as 2 months they have directly violated the terms of the UN deal.
Ballistic missile tests by Iran are banned under Security Council resolution 1929, which was adopted in 2010 and remains valid until a nuclear deal between Tehran and six world powers goes into effect.
Under that deal, reached on July 14, most sanctions on Iran will be lifted in exchange for curbs on its nuclear program.
It is unclear if the sanctions will or will not be lifted.
Total Views: 1165 ,