Zombie Nativity Scene Back for Second Year in Ohio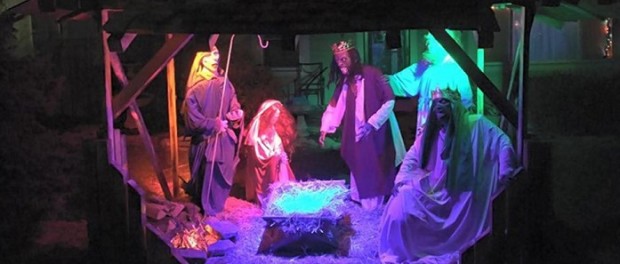 In Ohio, Jason Dixon has set out his "Zombie Nativity" in his yard for all to see.
Jasen Dixon, manager of "13 Rooms of Doom" haunted house, assembled the strange biblical interpretation on his front lawn and was asked to take it down.
In 2014, Sycamore Township officials ordered him to dismantle his display because he didn't have a permit, according to Fox19.
He refused to cooperate.
Dixon began soliciting donations to fund this year's frightful scene, as well as any potential citations that he predicted he'd receive, according to his Facebook page.
This year, he took the extra step of securing a permit for his exhibit, but received a letter indicating his application had been denied because it violated the town's zoning code.
"I got all the paperwork and how it was wrote out, and it says as long as it's not over 200 square foot that I can have it without a permit, and it's about 65 square foot," Dixon told the news station.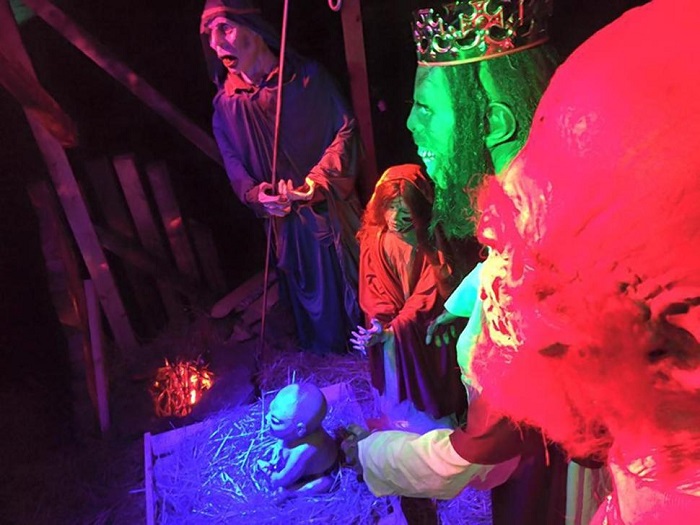 He has yet to take down the display despite being threatened with a $500 fine for each day he keeps it in his yard.
Dixon admitted that this will likely be his last year displaying the creepy scene and assured that any additional funds he received for it, will be donated to St. Jude Children's Hospital.
Total Views: 2460 ,