Mysterious Stone Carving Found in England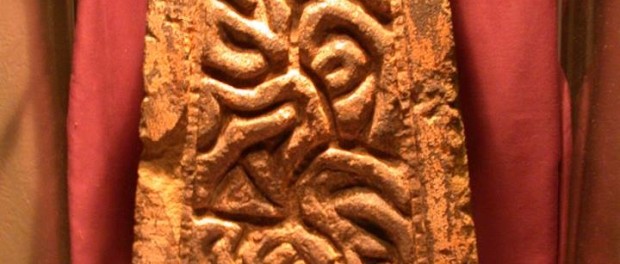 A mysterious stone carving found by a local archaeologist in Leicester England have proved to may come from the period after the Romans left the region.
A detailed cut design that has left people in the field baffled, although is quite beautiful and many are speculating what it may have come from.(See Video Below)
The owner speculates that the stone may have been used as a key stone for an archway or some building structure in the time of William the Conqueror.
William I (Old Norman: Williame I; c. 1028 – 9 September 1087), usually known as William the Conqueror and sometimes William the Bastard, was the first Norman King of England, reigning from 1066 until his death in 1087.
Proxy Ponder News: Medieval Town Unearthed in Ireland-VIDEO
The descendant of Viking raiders, he had been Duke of Normandy since 1035 under the styleWilliam II. After a long struggle to establish his power, by 1060 his hold on Normandy was secure, and he launched the Norman conquest of England in 1066.
The rest of his life was marked by struggles to consolidate his hold over England and his continental lands and by difficulties with his eldest son.
Total Views: 1413 ,