Large Asteroid to Pass on Christmas Eve According to NASA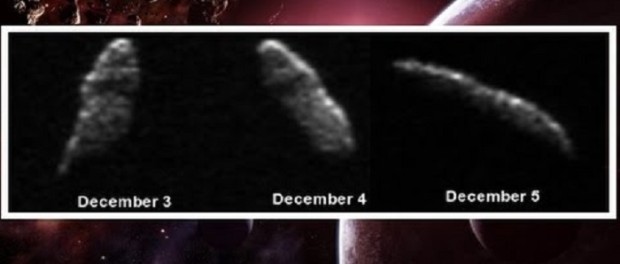 Asteroid  2003 SD220, is a potentially hazardous asteroid about 1.5 miles across and it is expected to pass perilously close to Earth on December 24, Christmas Eve, says NASA.
(163899) 2003 SD220 is an asteroid which is coming close to the earth. The eccentricity of the orbit of this asteroid was recorded at 0.210, while the magnitude of the absolute is 16.9.
A potentially hazardous object (PHO) is an asteroid (PHA) or comet (PHC) with an orbit such that it has the potential to make close approaches to the Earth and a size large enough to cause significant regional damage in the event of impact.
These objects are monitored by NASA with contributions from others including amateurs. The reason they can become hazardous is that their trajectory can variate due to gravitional fields from Planets or Stars (ore other objects).
Overall the chance of a potentially hazardous event due to these objects is about once in 10,000 years.
Watch the Video for More:
Total Views: 2357 ,