Burger King Commercial Designed to Trigger Google Alexa Devices VIDEO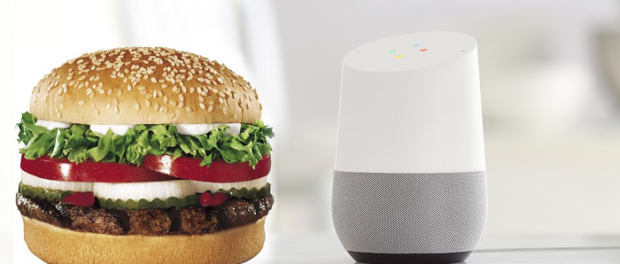 Trendy, new and ingenious or rude, evasive and a bit 1984-ish? 
Burger King releases a new 15 second ad that is designed to activate Google's Alexa devices in your home, if they are within range and set to the correct mode.
In a world where marketing technology is always trying to stay one step ahead of its competitor, this new and definitely interesting idea to sell more hamburgers has set the new bar. This time, they are triggering techy devices in your own home.
The ad starts by a Burger King employee telling you that he does not have enough time to tell you about the Whopper burger, so then he says," Okay Google, what is the Whopper burger?" In hopes to trigger your Google devices to search for the hamburger.
"Burger King saw an opportunity to do something exciting with the emerging technology of intelligent personal assistant devices," said a Burger King representative.
Total Views: 21617 ,