Part of Chinese Spy Satellite Crashes in Myanmar VIDEO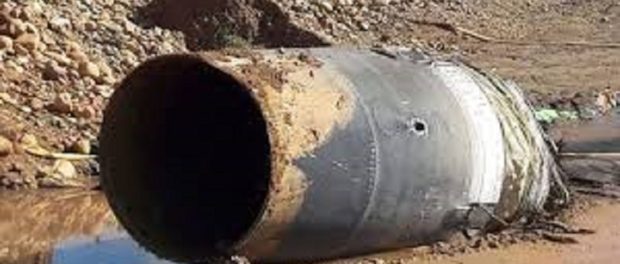 A strange and mysterious object has been found in the mountains of Myanmar and appears to have fallen from space.
People are speculating if this unusual object is part of a UFO or some say it looks like a part of an airplane engine. It has nearby residents baffled but as the news swept the internet, people believe it came from a Chinese satellite recently launched for possible spy capabilities.
A Long March 4B rocket lifted off from a remote launch base in the Gobi Desert Wednesday and placed a secretive spacecraft in orbit 375 miles (600 kilometers) above Earth, likely adding a new electronic surveillance station to the Chinese government's growing satellite fleet.
The Shijian 16 satellite launched at 0321 GMT Wednesday (11:21 p.m. EDT Tuesday) from the Jiuquan space center in northwest China's Inner Mongolia region, riding a three-stage Long March 4B rocket into orbit on China's ninth space launch of the year.
The launch occurred at 11:21 a.m. Beijing time, according to China's official Xinhua news agency.
Xinhua reported the Shijian 16 satellite will conduct "spacial environment detection and technological experiments" during its mission.
Wednesday's launch put up China's second Shijian 16 satellite. A similar spacecraft launched from Jiuquan aboard another Long March 4B rocket in October 2013.
Like the first Shijian 16 satellite, the rocket released the newly-launched craft in an orbit about 375 miles (600 kilometers) above Earth inclined 75 degrees to the equator. Such an orbit is unusual, and Western analysts believe the Shijian 16 satellites probably intercept electronic communications for analysis by Chinese intelligence agencies.
Chinese media did not announce the liftoff Wednesday in advance, standard practice for the country's clandestine military space missions.
Watch the video for more:

Total Views: 18756 ,