Pharaoh Seti I Wall Carving Hints to Mystery Temple in Egypt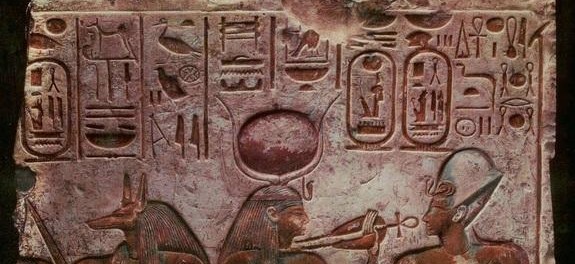 A 2 foot long ancient wall carving from Egypt was returned from the UK earlier this week.
The  The carving, or stela, is made of pinkish limestone and depicts two ancient Egyptian deities, Hathor and Wepwawet, next to King Seti I, who ruled between about 1290 B.C. and 1279 B.C.
According to the Ministry of Antiquities, the piece may have come from a temple, which is notable because no official excavation has uncovered a temple of Seti I; the existence of the stela may mean one is waiting to be discovered.
In April, U.S. Immigration and Customs Enforcement (ICE) announced that it had recovered more than 7,000 cultural items from around the world during a five-year investigation dubbed "Operation Mummy's Curse."
Watch the Video for More:
Total Views: 2321 ,