#TransUpFront Protest Against President Trump in #Chicago VIDEO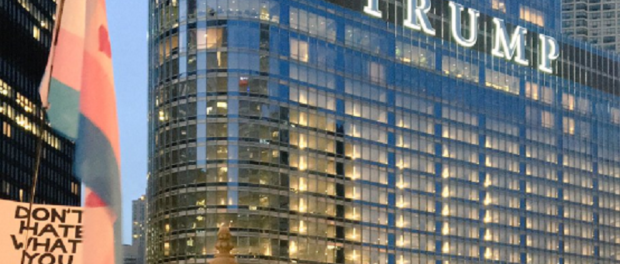 An LGBTQ group has taken to the Chicago streets parading in front of Trump Tower for a Fridays night feat to make a statement to the new President. 
People in liberal communities have been protesting since Donald Trump won the Presidency of the United States back last year in November, this is only the most recent demonstration a little more than 40 days since President Trump's inaugration.
One sign can be seen saying," don't hate what you don't understand". As they march over a bridge in Chicago.
#TransUpFront march taking over the streets of #Chicago pic.twitter.com/bcKoBtNmno

— Lucie H. Macías (@LucieHMacias) March 4, 2017
Now this protest has been captured on Twitter and social media causing a widespread debate about President Trump and his administration.
Trans Rights Are Human Rights#TransUpFront pic.twitter.com/5uBN0sWTzF

— Lucie H. Macías (@LucieHMacias) March 4, 2017
#TransUpFront taking the streets pic.twitter.com/L54Dd5fO3Q

— Lucie H. Macías (@LucieHMacias) March 4, 2017
The Democratic Party has several media and social organizing groups that it quietly funds to protest the new president in a effort to change public perception and turn it negative for a possible impeachment of President Trump or at least ruin his businesses. More shall follow…
Total Views: 214 ,