Grand Haven Coast Guard False Flag Attack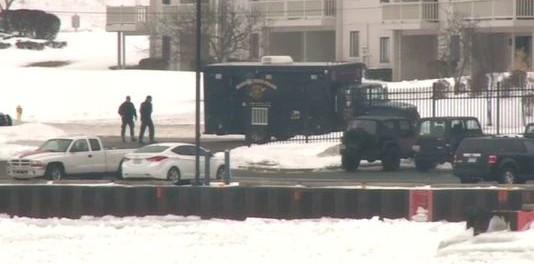 YouTuber TheGroxt1 purports that the recent 'Lone Wolf' attack on a Coast Guard Station in Michigan is another false flag attack by the Illuminati that is also running our government.
He points out various themes that resemble illuminati symbolism reported by MSM.(See Video Below)
TheGroxt1 names the age of the man who carried out the attack and several other key elements that fall into the category of Free Mansonry in modern America.
Here is an example of a report by MSM:
"GRAND HAVEN, Mich. — A 33-year-old is charged in the attack on the U.S. Coast Guard station in Grand Haven.
Matthew Lawrence Krueger was arraigned Monday on charges stemming from his actions Sunday morning. He is charged with making a False Report or Threat of Terrorism, a 20 year felony, and Malicious Destruction of Property over $1,000, a five-year felony.
The investigation is ongoing." Reports The Detroit Free Press.
Check out the video below as he goes into detail about this false flag. Even if you don't agree will everything he reports, there are some interesting and weird coincidences.
Total Views: 2325 ,