Andreas Lubitz Copilot of Germanwings 9525 Was Pilot Suicide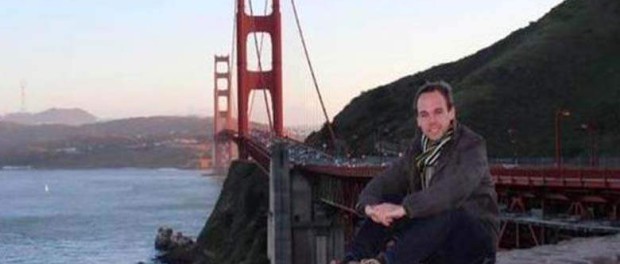 French Officials have released the names of the pilots of the Germanwings flight that crashed into the French Alps on Tuesday and have so far declared that according to the voice recorder recovered from the crash, that is was deliberately crashed by the copilot as an apparent suicide.
Copliot Andreas Lubitz, 28 of Montabour Germany, has roughly about 600 flight hours before the tragic crash Tuesday in France.
The pilot was named Patrick K., no further details have been released at this time. Authorities are focusing on the copilot at this time.
According to reports and analysis of the recovered voice recorder, the pilot was locked out of the cockpit and he can be heard knocking on the door then frantically knocking and pounding on the door trying to get in.
They also reported that screams from the passengers can be heard on the recorder. Lubitz can be heard breathing normally but with no answer or any response.
The plane was traveling at 700 kph and everyone on board was killed instantly on impact.
Sources are also saying that the copilot recently broke up with his girlfriend.
Authorities as of now are ruling this as a pilot suicide/murder.
Updates will be posted accordingly.
UPDATE: 3:34 PM PST-Data show that the autopilot on Germanwings Flight 9525 was reprogrammed by someone in the cockpit to change the plane's altitude from 38,000 feet to 100 feet, according to Flightradar24, a website that tracks aviation data. (CNN)
UPDATE: 10:40 AM PST-Lufthanza, the Parent company of Germanwings CEO has said that Lubitz had received training at the Arizona Center of Flight Training located just outside Phoenix in Goodyear Arizona. He spent about 4 months there training in 2008. Lufthanza also owns this flight school. (Fox News)
UPDATE: 10:01 AM PST-Its emerged today that Lubitz had to stop his pilot training in 2008 because he was depressed and suffering 'burnout'. A schoolmate told the Frankfurter Allgemeine Zeitung that he had taken a break because of depression. The woman said: 'Apparently he had burnout, he was in depression.' (Dailymail UK)
UPDATE: 7:33AM PST-The Pilots full name has now been released as Patrick Sondenheimer, he was married with two children. (Independent.Co.Uk)
UPDATE: 6:47 AM PST-An Official with Germanwings Airline said there is a code that can be inputted into the door to override the locking mechanism of the cockpit door. So far they find that no code was implemented to attempt to access the cockpit. (Fox News)
Raw video of the crash site of Germanwings A320 9525

Total Views: 758 ,