Germanwings A320 Crash in France Raw Video and Photos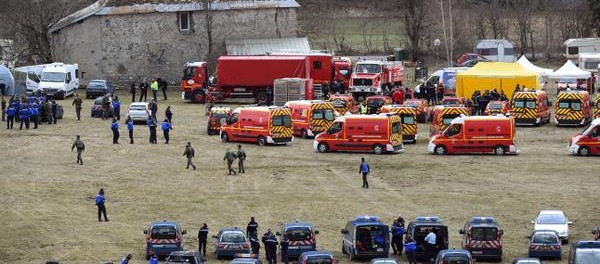 An Airbus A320 operated by Germanwings, flying from Barcelona to Düsseldorf with 150 passengers and crew on board crashed in a hard-to-reach region of the French Alps on Tuesday, in the worst air accident in France in more than three decades.
Because of the remote location of the crash, it is making it difficult for rescue and recovery teams to access the area. (Scroll Down For Video)
French President Hollande said in a brief television address that they expect no survivors.
The plane crashed after an eight-minute descent, an official said. It is not clear if it sent a distress signal.
The dead are believed to include 16 German schoolchildren. French and German leaders have expressed shock, reports the BBC.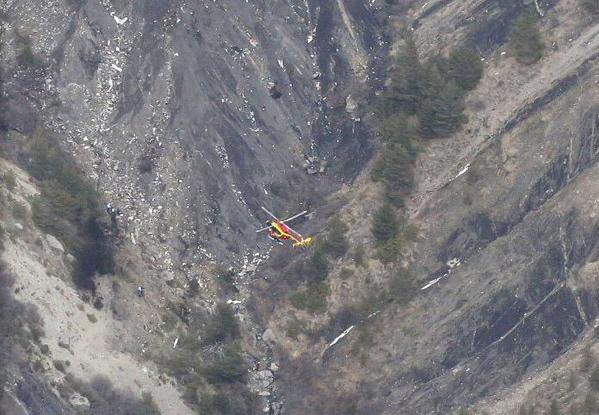 "This is the hour in which we all feel deep sorrow," German Chancellor Angela Merkel told reporters, adding that she was planning to travel to the crash site.
A rescue helicopter has reportedly reached the site of the crash, in a remote mountain area.
Gilbert Sauvan, a local council official, told Les Echos newspaper that the plane had "disintegrated".
"The largest debris is the size of a car," he said.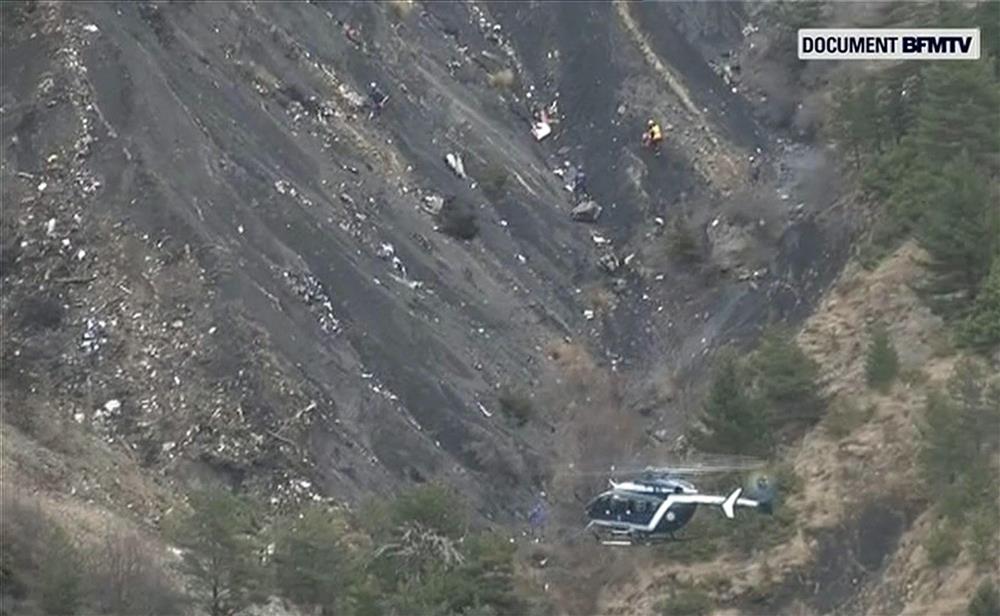 The plane began descending one minute after reaching its cruising height and continued to lose altitude for eight minutes, Germanwings managing director Thomas Winkelmann told reporters.
He said the aircraft lost contact with French air traffic controllers at 10:53 at an altitude of about 6,000 feet.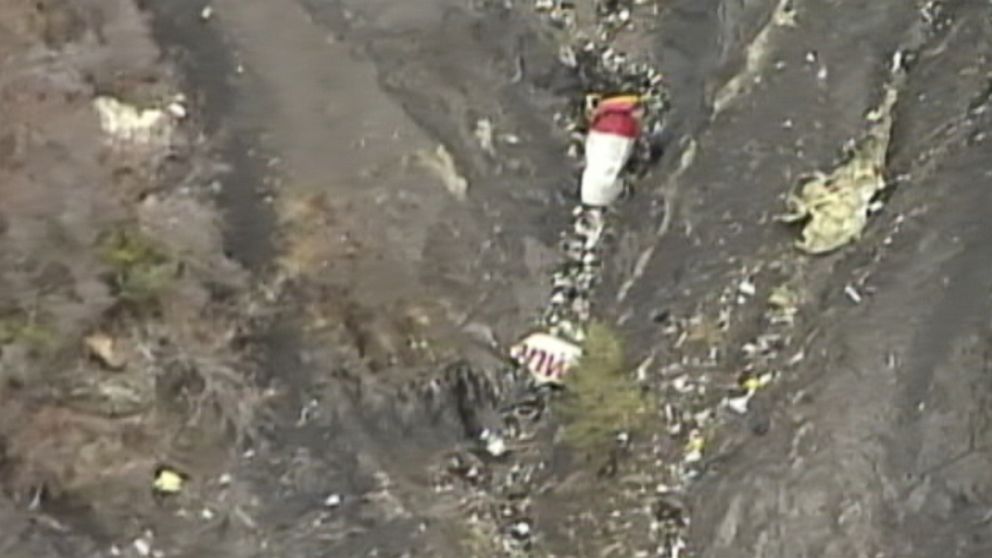 UPDATE: 3/24/15 1:07 PM PST-Lufthansa officials said in the wake of Tuesday's crash, seven flights were canceled because crew members were "unfit to fly."
"We had to cancel seven Germanwings flights departing from Duesseldorf today because of difficulties with crew members," a Lufthansa spokesperson told the BBC. "They told us they felt unfit to fly."
Until Tuesday, Germanwings had recorded no fatal accidents involving passenger deaths. The carrier, a low-cost unit of Lufthansa, was founded in 2002.
UPDATE: 3/24/15 10:11 AM PST-Black box found, French officials say
French Interior Minister Bernard Cazeneuve said on Monday that one of the black boxes from the Germanwings plane that crashed in the Alps has been found.

"A black box that we found a few hours after the crash will immediately be examined to help the investigation move forward quickly," Cazeneuve said, according to Reuters.
Crash site video of Germanwings Flight 9525 in French Alps
A Swedish soccer team was booked to be on Germanwings flight that crashed Tuesday in the French Alps but changed flights at the last minute,
Agence France-Presse reports
: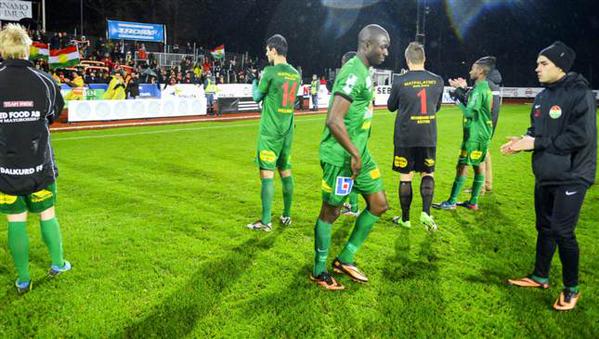 Total Views: 1604 ,