Micheal Jackson is Archangel Micheal THIS IS IT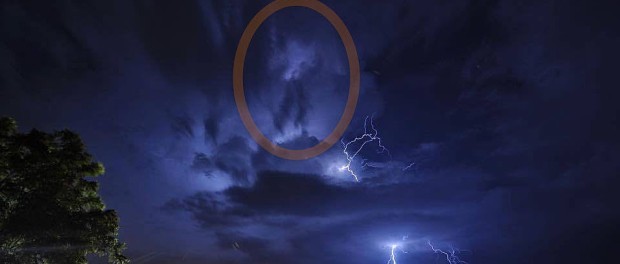 I had a strange feeling bout this occouring shortly after his death, but this is IT! Micheal Jackson will Protect Israel.
Six years after Michael Jackson died of cardiac arrest, the King of Pop made an unusual "appearance" in an unlikely place during a June 23 lightning storm. While photographing a thunderstorm over Goochland County, Virginia, John Plashal took an image that was viewed by some as Michael Jackson moonwalking.
Using RadarScope, a storm chasing app, the recreational photographer states he set up his camera and tripod with the hope of capturing some images of the storm.
"I wanted to get an old church in the background, but I couldn't because of where the anvil crawlers (lightning that spreads through anvil clouds) were coming, so I ended up taking it by the side of a mall," Plashal said. "I got a couple good shots which included the Michael Jackson one, but I didn't notice at the time what was in it."
"At that time Michael, the great prince who protects your people, will arise. There will be a time of distress such as has not happened from the beginning of nations until then. But at that time your people-everyone whose name is found written in the book-will be delivered."
Daniel 12:1
Many people had thought that Dave Dave Rothenberg, a burn victim child that MJ befriended years back, was MJ in hiding and faked his death.
Now I am sure that Prince Micheal Jackson is indeed the Archangel Micheal in the Bible that will protect Israel. This is IT, IT IS Everything!
Love, Light, Truth and Forgiveness

Total Views: 1789 ,