Mysterious Black Orb from Space Found on Spanish Goat Farm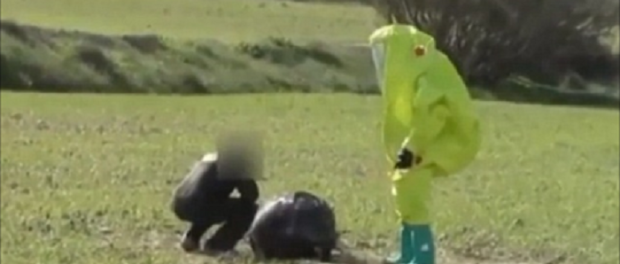 A strange object was found by goat farmers in Spain that resembles an alien object from space.
The farmers alerted authorities when they came upon the mysterious black orb.
It appears to have indeed come from space, and was determined to not be radioactive, although the area was quarantined.
Many locals gave their opinions about what and where the strange object came from, the most popular being that it fell from heaven.
Spanish Civic authorities have taken the orb for further testing.
Watch the Video for More:
A few days later, 2 more mysterious orbs were discovered on the same goat farm.

Total Views: 845 ,