Spider Photobombs BBC News Anchor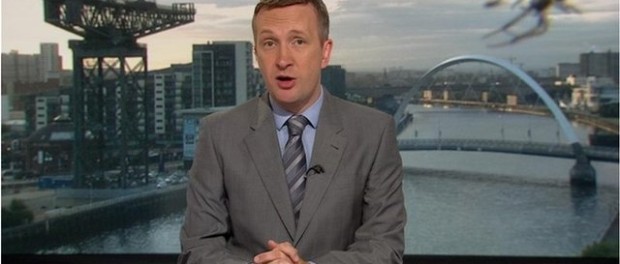 A conservative news program on BBC Scotland gets a surprise while he's telling the news, a spider photobombs his segment.
In the short video you can see the spider crawling slowly to its prey caught in its web on the right side of the screen, the news anchor is unaware and just keeps on going with his report.
What I don't understand is if you are the cameraman, you don't notice this web spun across your lens? Surely you should be checking and cleaning your lens often and this shouldn't have happened.
Then again the video has now gone viral and this one anchor and the BBC is getting a lot of attention. Media spins its web.
Total Views: 3042 ,