NASA Launches SMAP to Map Soil Moisture - Successful Launch VIDEO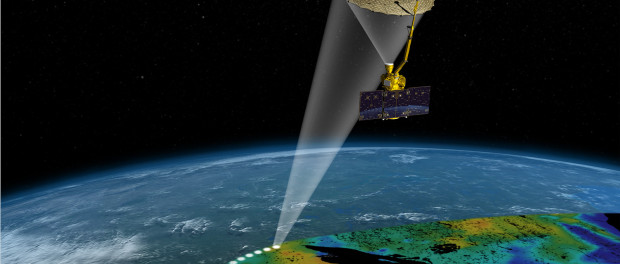 NASA's Soil Moisture Active Passive successfully lifted off from Vandenberg Air Force Base in California at at 9:22 a.m. EST Saturday.
SMAP is a three-year mission to study and map the Earth's soil moisture, which regulates plant growth and has impacts on weather, emergency management and more.
The Delta II rocket carrying NASA's Soil Moisture Active Passive spacecraft, beginning a three-year mission to measure and map the water locked in Earth's soil in greater detail than ever before. The rocket is climbing up and away from Space Launch Complex 2 at Vandenberg Air Force Base, California.
Check out this Cool NASA Gear!  When We Left Earth: The NASA Missions (4-Disc Set)

Alpha Industries Men's NASA MA-1 Bomber Flight Jacket, Replica Blue, X-Large
Nasa Logo Grey T-Shirt (X-Large)
Watch the Successful Launch!
For more information please visit: 
http://www.nasa.gov/
Total Views: 1022 ,