Obama Planned to Shoot Down Israeli Jets in 2014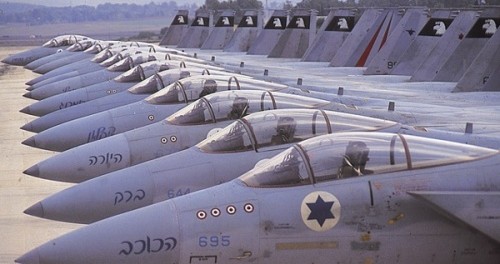 To some it may be a shock to find out that the Obama Administration threatened to shoot down Israeli jets that try to stop Iran from developing nuclear weapons during US-Iran Nuclear talks.
In fact, it is reality. (See Video)
The Bethlehem-based news agency Ma'an has cited a Kuwaiti newspaper report Saturday, that US President Barack Obama thwarted an Israeli military attack against Iran's nuclear facilities in 2014 by threatening to shoot down Israeli jets before they could reach their targets in Iran.
Following Obama's threat, Prime Minister Binyamin Netanyahu was reportedly forced to abort the planned Iran attack.
According to Al-Jarida, the Netanyahu government took the decision to strike Iran some time in 2014 soon after Israel had discovered the United States and Iran had been involved in secret talks over Iran's nuclear program and were about to sign an agreement in that regard behind Israel's back.
The report claimed that an unnamed Israeli minister who has good ties with the US administration revealed the attack plan to Secretary of State John Kerry, and that Obama then threatened to shoot down the Israeli jets before they could reach their targets in Iran.
Total Views: 2792 ,