Tonight is Mourning Moon for Pagans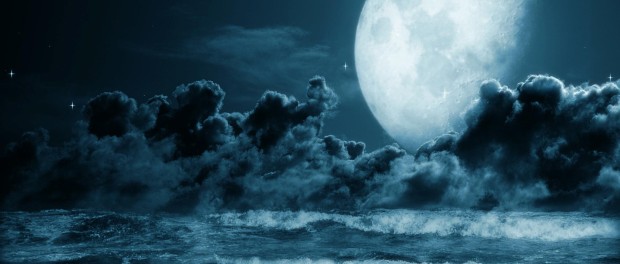 On the eve of Thanksgiving, Pagans will celebrate a traditional and lesser-known occasion known as the "Mourning Moon."
Moonrise on Wednesday, which comes on the heels of September's "blood moon" and a supermoon in October, will begin at 5:44 p.m. Eastern, is the last time the moon is full before the Winter Solstice.
In the Pagan religion, the Morning Moon marks a time of cleansing, according to About, and with it comes a number of rituals designed to help Pagans rid themselves of baggage.
Alternatively called the Fog Moon or Snow Moon depending on the region, the type of rituals practiced on Wednesday are meant to rid a person of bad habits.
Per Refinery29, in the Pagan tradition, autumn is a time to physically and mentally prepare for winter. For Pagans, the last phase of preparation in anticipation of colder months involves letting go of old things, habits or people.
The rituals are largely symbolic, yet are thought to help Pagans embrace the new year unencumbered by attachment to negativity or grief.
Paganism is a term that developed among the Christian community of southern Europe during late antiquity to describe religions other than their own, Judaism, or Islam, the three Abrahamic religions. Throughout Christendom it continued to be used, typically in a derogatory sense. In the nineteenth century it was re-adopted as a self-descriptor by members of various artistic groups inspired by the ancient world. In the twentieth century it came to be applied as a self-description by practitioners of contemporary pagan, or neo-pagan religious movements.
Total Views: 1336 ,