US Tests New Gravity Nuclear Bomb in Nevada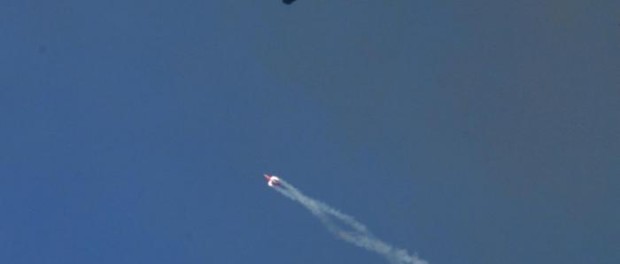 The US Military has successfully tested a new generation of nuclear gravity bomb in Tonopah Nevada last October 20th.
This was the third successful test recently and insures the B61-12 bomb is ready for use if the occasion arises.
The bomb was tested at the US Military test range in Tonopah Nevada by F-16E warplanes from Nellis Air Force Base located in Eastern Las Vegas.
The B61 nuclear bomb is one of the primary thermonuclear weapons in the U.S. Enduring Stockpile following the end of the Cold War.
It is an intermediate-yieldstrategic and tactical nuclear weapon featuring a two-stage radiation implosion design.
The B61 is a variable yield bomb (0.3 to 340 kiloton yield in various versions and settings) designed for carriage by high-speed aircraft. It has a streamlined casing capable of withstanding supersonic flight speeds.
The weapon is 11 ft 8 in (3.58 m) long, with a diameter of about 13 in (33 cm).
Basic weight is about 700 lb (320 kg), although the weights of individual weapons may vary depending on version and fuze/retardation configuration.
Watch the Video for More:
Total Views: 963 ,