Credible Bomb Threat Los Angeles Schools Evacuated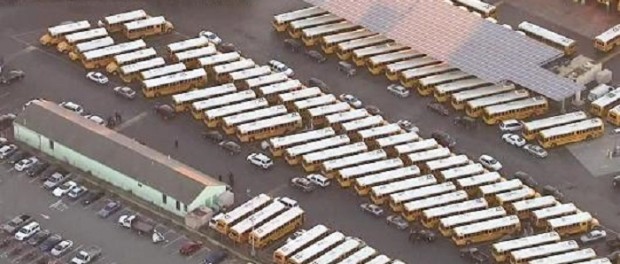 Early this morning, the superintendent of the Los Angeles Unified School District closed the schools on Tuesday morning with concerns over a credible bomb threat.
Employees and students that had already arrived at the school were evacuated and sent home.
It was reported by Fox News that a credible bomb threat was called in to a LAUSD staff member.
LAUSD is the nation's 2nd largest district and has about 60,000 employees, and 680,000 students in Los Angeles.
The LAUSD superintendent said  "I am not going to take a chance when it comes to the lives of students," stating that the threat was made to many schools, involved packages and backpacks, and says he wants every school is system searched.
L.A. police chief says threat still being analyzed, FBI has been notified.
Experts are contending that for an entire school district to shut down completely, this has to be a very credible and eminent threat.
This comes just weeks after a mass terrorist shooting in neighboring city San Bernardino where a jihadi husband and wife team radicalized online by the Islamic State, Syed Farook and Tashfeen Malik brutally murdered 14 people and wounded 21, which were all coworkers of Syed, at a Christmas office party.
The FBI did uncover that Syed Farook did have photos of a High School on his phone and left investigators wondering if a school was the original target. It is believed that an argument at the party angered Farook to attack the office party.
The FBI is still in the process of discovery on this case. A main focus is also to uncover anyone else involved in any other terrorist activities in the US paticularly in the LA area,  such as "sleeper cells".
Total Views: 1039 ,